Embedding Strategy to Realize Your Vision
Embedding strategy to realize your VISION can get the strategic plan off the shelf and into practice.
(Sorry to miss February! But I am happy to report my personal COVID-19 experience was mild, and I'm back with a new tool to share! Hopefully you mapped your calendar with intention in January. Or you can find the Calendar Mapping Board Checklist here if you would still like to explore.)
Pausing to define a strategic plan is not effective. In reality opportunities and challenges arise at a nonprofit each week. Community resources and needs shift on their own rhythm. To address this practical reality, I have developed a unique approach: Embedded Strategy Organizations. You can learn more here, but briefly these organizations maintain focus on strategic priorities within ongoing operations and activities. Each choice is a step toward the vision of the organization.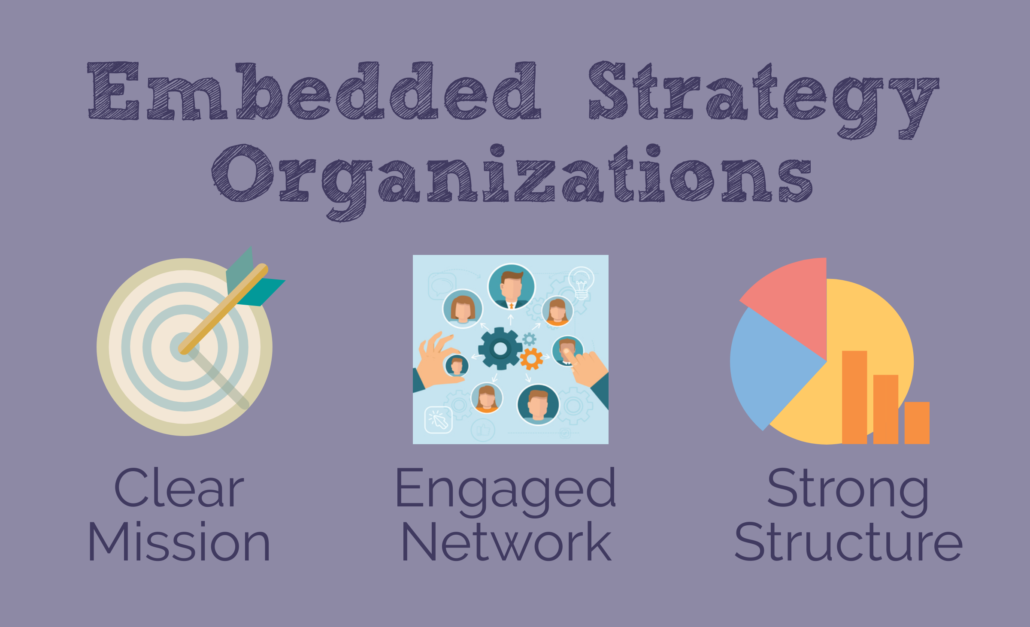 I encourage you to reflect on your own organization. I offer this worksheet to explore the ten elements I have identified as part of the Embedded Strategy Model. This is a great tool to guide board conversation to monitor your strategic plan, to help identify clear priorities, and confirm your vision for the future. I hope this worksheet might spark a useful conversation at your next meeting. Need help? Please just drop a note or schedule a free 15 minute phone chat here.
Next up: how to make meetings meaningful. Here's a hint and a sneak peek, ask yourself if you could have achieved the work of the meeting with three or less emails… the answer might surprise you!
Here's to embedding strategy, realizing your VISION and focus on progress.
Best, Kate
Photo by Javier Allegue Barros on Unsplash
https://katekalstein.com/wp-content/uploads/javier-allegue-barros-C7B-ExXpOIE-unsplash-scaled.jpg
1707
2560
Kate Kalstein
https://katekalstein.com/wp-content/uploads/kate-kalstein-logo-nudge.png
Kate Kalstein
2021-03-09 22:47:49
2021-12-28 07:27:01
Embedding Strategy to Realize Your Vision